In my last post, I shared how Private Equity firms have changed the landscape of buyside M&A. Now, let's take a look at how they've been able to make this move.
In the past, the platform companies did most of the work, with the PEs playing the more passive role of "financial backer".  However, for many firms today, the roles have changed. In many cases the work has shifted where the PE firms are staffing up to do acquisitions, from identification to due diligence and final negotiation. It has even become commonplace for the offers to be jointly signed by the platform company as well as the PE firm.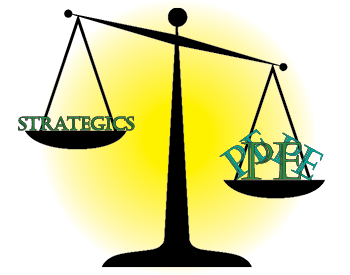 In one recent offer we received for a client, the private equity firm involved said they had 30 people doing nothing but acquisitions, assisting their 8 different portfolio companies. This is a claim that few strategics would be able to boast of.
In addition to this trend of shifted resources, we often see private equity firms bring in seasoned CEOs with the experience to take the platform company public.
Frequently, the funds they are working with are smaller sub funds of a much larger Private Equity fund, such as what we've seen with Vista Equity, who headlined our recent PE panel in February. They are very sophisticated buyers and have done over 80 deals the past two years - the most in the world.
Most of the offers are for cash, though there's some structure deals, particularly with very small companies.
Since the funds have developed a very tight professional process, they're able to execute much faster than most strategic firms, whom they are often outbidding.
So, for those of you looking to sell, don't look just to the strategic buyers, who are still doing most of the biggest deals. Remember the PE firms. While you may not know some of these private equity firms, and you may think you're too small for them, there's a good chance you will fit into one of their portfolio companies.