History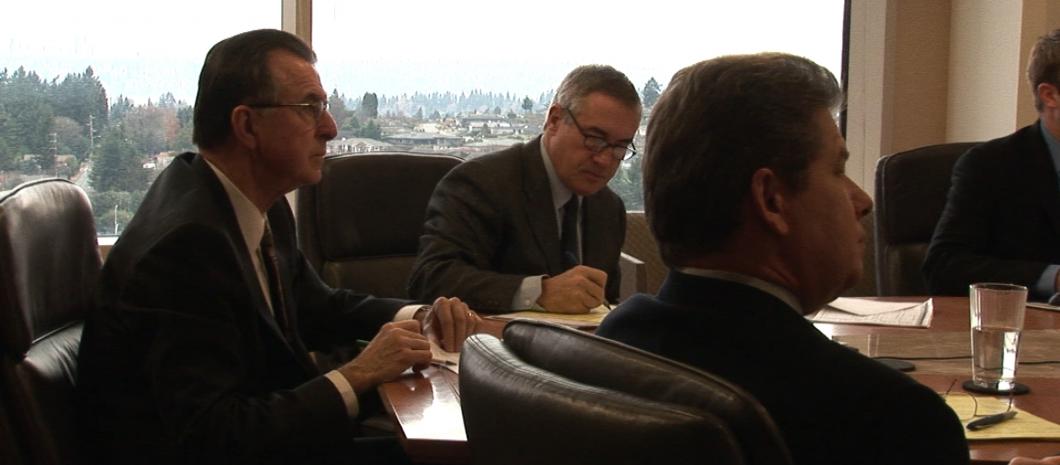 A Bit of History
To understand why Corum has sold, and still sells, more technology companies than anyone, it helps to learn some history. The company started in 1985, mentoring software firms using a proprietary Strategic Audit Process. The Audit surveyed users, distribution, staff and management utilizing the latest psychographic tools, correlating findings with best practices. Upon completion, we would make real-world recommendations to management and investors, and then help with implementation.
The greatest needs typically revolved around money and marketing. Predictably, many of our clients needed a larger partner to fully commercialize their technology worldwide. Because of the trust built through that process, we were repeatedly asked for transaction counsel: timing, valuation, process – and who should they hire as an advisor.
We carefully surveyed the M&A advisory options available globally. As successful businessmen, technologists, strategists and business model experts, we were disappointed at what we found. So were our clients.
M&A Advisor Shortcomings
M&A Advisor Shortcomings
When examining the existing M&A advisory options, it became clear that nothing suitable was available. Most were loose partnerships, often coming from real estate, or founded by individuals laid off from Wall Street. Often, they were far too junior to be handling something as complicated as a merger of two technology companies. Most worked in multiple industries, performing various services – whatever would pay the bills. The firms themselves typically didn't last long.
Other than the largest investment banks who worked with public companies, nearly all were regional with no international presence. Further, no firm had made the investment in education, preparation and process our clients needed to prepare for the due diligence that killed most deals.
However, the single greatest weakness we noticed was that the critical buyer knowledge had not been documented. This was the real added value of working with these firms, but it was jealously guarded in someone's head! This is still true today.
Model
Sellers Need A Better M&A Model
We needed a better model. After all, 80% of self-managed efforts to sell end in failure. We had to turn that statistic around for the companies we worked with. Thus, together with our clients, we built the model ourselves – an entirely different kind of investment bank, created to give privately held tech companies the best chance for a successful sale.
The core elements were to build the world's largest buyer database, the most extensive educational programs to support it, and the best process with the right professional teams, led by the most senior dealmakers in the industry: former CEOs who had built and sold their own technology companies.
Database
The Database Makes the Difference - No One Else Has It
As our first step in creating this new kind of M&A advisory firm, we invested in the largest database in the industry. We began tracking every client engagement communication, confidential contact, due diligence request, contract, buyer negotiation strategy and more.
Today, we've invested over $50M in this database, which consists of over 11 million entries gathered over decades. We subscribe to a vast array of third-party databases, which we supplement with Corum proprietary research centers in the US, Europe and Asia that uncover over 15,000 new companies every year.
No one in the world has this database, and it means that each new client stands on the shoulders of every transaction we've been involved with, full of confidential buyer information. It's a clear advantage in getting to the right people with their partnering message.
Educational Leadership
Educational Leadership - Building Buyer Relationships
All the data we obtain for our internal database is scrubbed and updated through invitations to attend over 200 Tech M&A events annually, both our own and those we sponsor or otherwise support. Each year they are promoted to over 150,000 contacts in 29 industries our research group tracks, and to every corner of the globe. These in-person and online events teach the fundamentals of Tech M&A to potential sellers, but also, and more importantly, potential acquirers. The feedback and networking from these events (more than all competitors combined) builds critical relationships with strategic buyers, private equity, and venture capital.
These events include:
The Merge Briefing, a 90-minute executive briefing providing a current software M&A update on trends, valuations and more, as well as a brief overview of the Tech M&A process.
The half-day workshop "Selling Up, Selling Out," which outlines how to prepare, position, research, value, negotiate, and execute due diligence for maximum price and structure. This is the most attended Tech M&A event ever – participants have done over $1 trillion in transaction value.
The half-hour Tech M&A Monthly webcast, featuring up-to-date content and statistics reflecting both the M&A market of the last month, and perspective on where it is going.
Finally, Corum is a Platinum sponsor of World Financial Symposiums (WFS), an international organization dedicated to educating technology leaders with a focus on M&A and finance for software and related technology companies.
A Better Process
Finally A Better Process - Much Better
But we didn't stop there. We built the best process, staffed by the most senior people in the industry—former CEOs themselves. Each engagement involves a team of five specialists: a researcher, writer, valuator, plus two dealmakers, one as lead, the other backup so that we can operate 24/7 for our clients. They follow the most successful process in the industry – The Eight Stages for an Optimal Outcome.
The results speak for themselves: more software and related technology companies sold than any other firm in history. If you want to learn how Corum can come beside your company as you consider an M&A process, whether in the short or long term, contact us for a confidential consultation with one of our dealmakers.
Software Investments
Software Investments
Software Investments is a worldwide advisor providing merger and acquisition services to smaller software and related technology companies and product divisions. A division of Corum Group, Ltd., Software Investments started in the late 90's. We currently offer a quick to market bootcamp approach, different from Corum Group's full service approach.
For additional information, please contact Gina Stanhope.