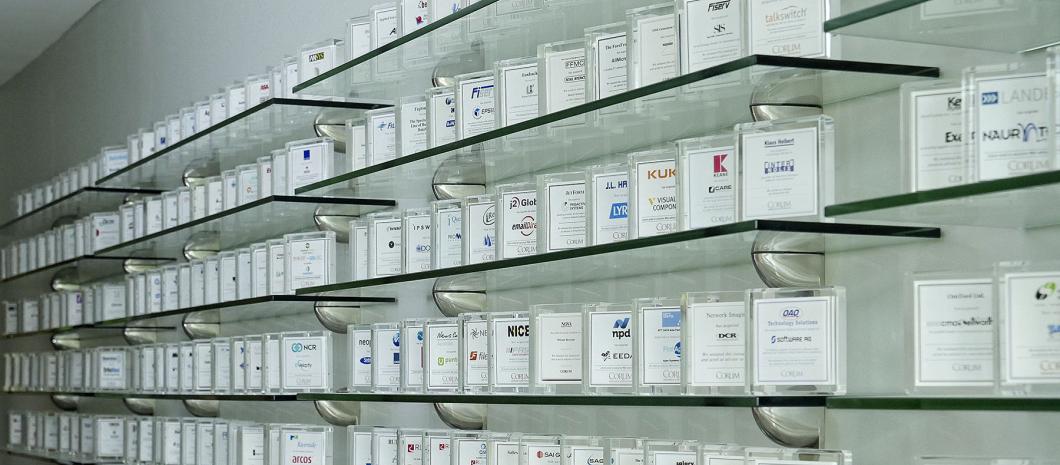 Tech M&A for CEOs, by CEOs.
With the most senior dealmakers leading the most successful tech M&A process in history, Corum has sold more software and related technology companies than anyone. Is it time for you to take the next step with Corum?
I want to sell and get in touch with an advisor immediately.
I am thinking about selling and would like more information.
I'm not ready to sell yet, but want to research and learn about M&A.
Buyer Knowledge Base
Corum Group Ltd. is the global leader in merger and acquisition services, specializing in serving software and information technology companies worldwide.
For 35 years, Corum has created the standard for success. With offices across the globe, Corum has completed over $10 billion in transactions spanning six continents. Corum also educates the industry with its popular conferences and publishes the most widely distributed software M&A research.
Corum's principals are highly experienced former tech CEOs, who are supported by the industry's leading researchers, writers, and valuators. The company has spent more than $50 million to build the world's largest and most comprehensive buyer database. This knowledge base combined with Corum's experience and industry expertise, consistently ensures unequaled success in client engagements. To learn more, watch our video. >>>
Next Steps
Let's talk business
Whether you are ready to begin your journey today, or planning for something farther down the road, please reach out. Whatever stage you are in, Corum Group can help you better understand the challenges and opportunities tech M&A offers in your unique situation. We've been in your shoes, and are ready to walk beside you.