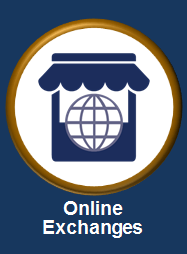 In Q1:2014, we introduced our Top Ten Disruptive Technology Trends, which follow two basic categories: Create and Connect. Each month we are going to spotlight a specific trend, and this month we are turning our focus to online exchanges.
For almost two decades, the Internet has been a hub for exchanges disrupting traditional business models. Examples of disruptive exchange models include:
Expedia and other travel vendors
iTunes and streaming vendors like Spotify
Amazon and eBay in retail
Netflix in video media
Huffington Post in news media
And the list goes on…
As the huge number of connections available continues to grow, new kinds of exchanges are possible. While it does take a large group of buyers and sellers, consumers and creators to make an exchange viable, building the infrastructure for an exchange is now relatively straightforward and low cost. Internet powerhouse Google achieved this with a search audience on one side and an ad network on the other. Similarly, companies can create viable exchanges within niche markets on a much smaller scale.
An example of one of these new forms of exchanges is Nervogrid, a Corum client from Finland that provides a cloud brokerage service for businesses to acquire Cloud based applications and services. Nervogrid sells its platform to customers, which in turn uses the service to charge for cloud-based solutions to their end customers. ALSO, a $6B Swiss-based IT reseller, acquired the company and will use its massive distribution channels to allow Nervogrid to make a significant impact upon its service deliveries and profitability.
The Online Exchange model can mean earlier and higher value exits. As buyers and sellers attract each other, the model can scale quickly while diversifying the revenue base. This stability and overall scalability potential leads to higher valuations.