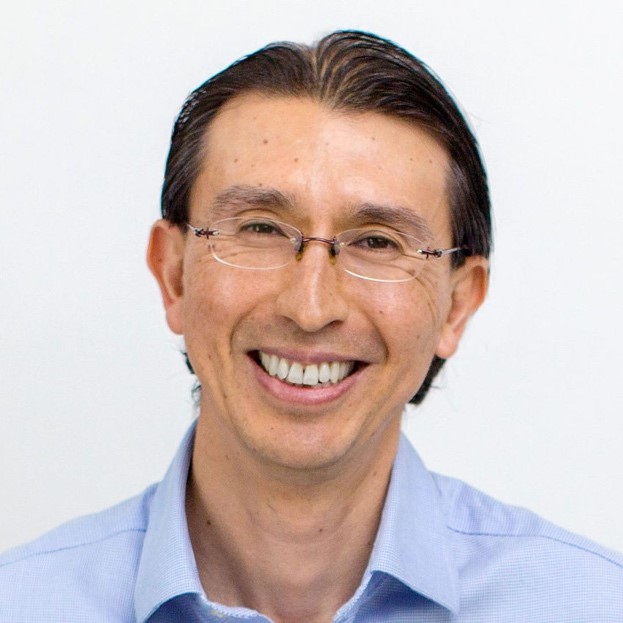 Eugene Ware and Corum's M&A Process
What was your motivation for pursuing an M&A process? What surprised you most about the M&A process? Anything you would change? What advice do you have for Tech CEOs considering M&A? What does life look like now after the deal? These were questions posed to Eugene Ware, Director of Engineering and Machine Learning at GoDaddy, in a recent sellers panel discussion.
Ware was the co-founder and CEO of Vidnami, a Melbourne Australia-based provider of a video creation platform that leverages artificial intelligence (AI) to help small and medium-sized businesses create professional videos. In 2021, Corum assisted in the sale of Vidnami's technology assets to GoDaddy, a U.S.-based Internet domain registrar and web hosting company. Ware is now the manager of the Creative Intelligence Squad for Mobile Ventures at GoDaddy. His team focuses on the use of machine learning, AI, and automation to accelerate the creation of content and video in GoDaddy products.
Why we approached Corum
Ware said that he initially approached Corum in 2020, a time of COVID concerns, to get their insights on what impact the pandemic would have on the M&A market. According to Ware, "We were worried about what the effect might be on the market for tech companies. So, we reached out to Corum to ask their opinion, even though we thought we were not quite ready." Also stimulating that approach was the realization that more well financed competitors were entering Vidnami's market, and to compete more effectively the company needed to find what Ware termed "a safe home" for its product and people with a large, more well financed buyer.
Corum advised that there was some softening of the M&A market following a period of record valuations. That advice stimulated Ware to wonder about the risk of waiting to sell. Citing the uncertainty of that time, Ware said, "While it was impossible to predict, there was the risk that if we waited too long and this trend continued, we might receive much lower multiples if we were to sell in the future. We wouldn't want to look back on this period and regret that we hadn't taken action and got a much lower price for our business by waiting."
Even if Ware felt he was not ready to sell, there was another good reason for approaching Corum. They could assess the opportunity Vidnami presented to potential buyers and suggest any needed improvements. Ware put it this way: "We would at least learn specifically what we needed to work on to plug these gaps and to be in a stronger position to sell the business in the future."
Some surprises
Ware found some aspects of the Corum M&A experience pleasantly surprising. He recalls, "The biggest surprise for us was that there were many interested buyers. We went into the process not really understanding what the market for artificial intelligence powered video creation was and who would be interested. But we were really delighted to find there were many large tech companies interested in having a conversation with us about our product and business."
That interest resulted in a chain of meetings that Ware found exciting and even fun. According to him, "It was very exciting to have several meetings every week with top tech companies and potential acquirers from a large range of different industries. I really didn't have too much time to process it at the time, but it was a very surreal, exciting, and generally fun process."
Vidnami was a very small company with just a few employees. Ware was also surprised by the number of top tech companies that were interested in his small company, especially since Vidnami was located in the far reaches of Melbourne, Australia. He remarked, "I had often thought that being based out of Australia was a liability compared to moving to Silicon Valley or another tech hub, but that really hasn't been the case at all."
Advice for CEOs
Ware's experience with the M&A process reinforced the idea that it's worthwhile to approach a trusted M&A advisor like Corum even if you are not ready to sell your company. His advice to CEOs: "You might think that you're not ready for a sale process like us, but it's definitely worth having a more serious discussion with Corum, because you might be wrong or you might miss out on the current market cycle."
That interaction with Corum can start by attending information sessions such as its Tech M&A Monthly Webcasts, Merge Briefings, or Selling Up, Selling Out events, where prospective sellers can learn about current software M&A trends and about Corum's M&A process. Ware attended some of these events. He said, "For three years prior to 2020, we had been coming to many of Corum's information sessions in Melbourne and attending the webinars to immerse ourselves in this world and to learn. For example, from the information sessions, we learned that artificial intelligence was an important part of what buyers were looking for. As a result, we made it a strategic imperative to double down on machine learning and to grow that capability in our business and product. It proved to be one of the most valuable parts of our business and made us very attractive to many potential buyers. So, I think that's a really great place to start."
Life after the deal
Having successfully sold to GoDaddy, Ware's responsibilities are now global. Pointing to GoDaddy's worldwide spread, Ware says, "The corporate function is in the U.S and the product team that I work with is based out of South Africa. I also manage several teams in Australia. So my work involves collaborating with super smart people from across the world in areas of machine learning, data science, and also growing our capabilities in video for our social media creation app, GoDaddy Studio."
And that global reach is having a marked impact on the products Ware's team develops, something that Ware is extremely proud of. "It's exciting to see both our team and the IP that we've built in our Vidnami product find a new home in a company that has millions of customers, where we can truly have a global impact. I'm currently leading a team of people to apply cutting edge machine learning, to GoDaddy Studio, which for me is very exciting and personally fulfilling. I get to work in the exciting areas of computer vision, natural language processing, and automated design. I can't think of too many places in the world where I get to do that kind of work at scale every single day."
Life after the deal is also fulfilling for Ware on a personal level. He happily notes, "The sale has enabled my wife to stop working, which has been a significant goal of ours for a long time and I've never seen her happier. It definitely has been a change moving from a small startup to a large company, and it hasn't come without a share of challenges, but every day I'm genuinely grateful about the outcome of the sale, what it's meant for me and my family and that I get to do really exciting work every single day."