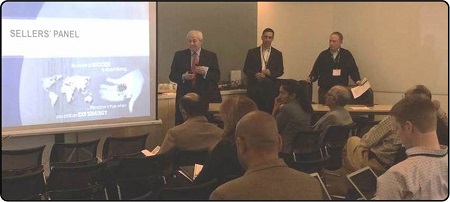 One of Corum's foundations has been a mission to educate and inform clients about the M&A marketplace. A big part of that is our participation in the World Financial Symposium, which was most recently held in Silicon Valley a few weeks ago.

This conference was themed around growth and exit strategy, and the speaker list included the head of M&A for Yahoo!, which was the top strategic buyer of 2013, with more than 30 acquisitions. Morgan Stanley intrigued the entire room with some impressive stats and commentary on a resurgence in 2014's IPO market.
​Observations like these are key in finding the right time to go to market for your business, and they're a big reason why we continue to be the biggest educator on this subject in the world.