Significant momentum is building for digital technologies that accelerate payments by reducing costs and inefficiencies in the global payments system. But so could other payment technologies.  Larry Summers (ex-US Treasury Secretary and now advisor to the VC firm Andreessen Horowitz) agrees, saying, "The notion that there's going to be a lot of innovation and experimentation around how those frictional costs can be taken out feels like a very important kind of idea."
Banking, specifically money transfer and payments, has seen a rapid rise in new players looking to ease the friction and circumvent traditional fees. Transferwise and Xoom are grabbing headlines as they push hard to establish themselves as disruptive forces.
Authentication innovations, social network shopping, NFC and changes in consumer behavior are driving this push to digital. Today, only 6 % of retail is done via eCommerce and, only 1% of payments are made via the mobile. This usage is going to climb dramatically and our belief is that this year will be the tipping point as ePayment solutions replace magnetic credit cards in the US.
Consumers want to trust that their transaction is secure without giving up their new found convenience. The technology finally exists for a more secure and reliable digital payment so we can discard the outdated magnetic credit card. Retailers and consumers are integrating digital into their payments experience. The agreements with banks and card issuers are now in place to enable a near seamless mobile payments experience. We're seeing this already with social networking sites entering the electronic payments space. We saw Facebook and Twitter incorporate "buy buttons" last year. In the US, only 2% of retailers offer NFC capability. This adoption will scale, driven by Apple Pay and Google Wallet in the US and Europe.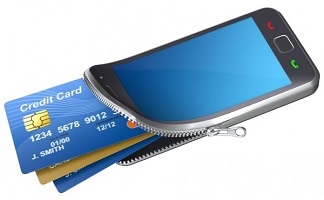 ​