We have pioneers Shawn Fanning and Napster to thank for this category.  In 1999, Napster became a significant wake-up call to the world in how the basic equation of traditional supply and demand could be transformed through the internet. Fast forward 15 years, and few other concepts have been as disruptive to traditional industries as that of supply chain disintermediation, "optimized" with the removal of the middle man. Now, consumers and suppliers are more directly connected than ever.
Whether its data, content, products or services, nearly every major industry has felt some level of impact from the online exchange. Think about how we now consume movies, TV and books, buy airline tickets and reserve hotels, even buy cars and borrow money. But what are the disruptions we see coming in 2015?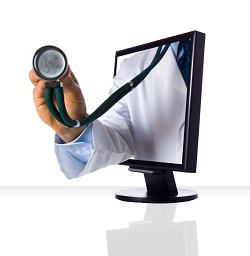 ​Next to be transformed are basic individual medical services. Open online exchanges have enabled us to select health insurance and get closer to our doctors in the past few years. Many of the wearable technology players and their health-connected partners now consider "the doctor" as the middle man. How much closer can we get to our own health? Will a personal medical professional still be providing personalized monitoring and diagnostics?