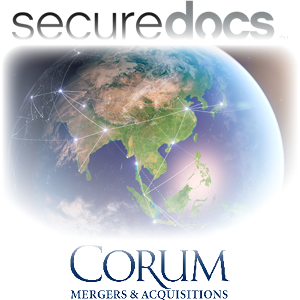 ​A new wave of Asian buyers, especially ones based in China, are hungry for technology acquisitions and investments. But what are they after, how do you reach them, and what are the ramifications of doing a deal overseas? 
On April 28, I'll be doing a webcast with SecureDocs Virtual Data Room, to answer these questions and more. ​
Why are Asian buyers so eager for North American and European technology acquisitions?
What size of deals are Asian buyers doing?
How do you best reach and leverage your potential acquirers in Asia?
What is it like working with a buyer in Asia?
If these questions are of interest to you – and if you're a CEO or owner of a technology company, they should be – I hope you'll join me for this special event, "Is Your Company's Buyer in Asia?" on April 28.