We're in the midst of the hottest tech M&A market ever. Top buyers see 300-500 opportunities every month. They will give you a chance, but only once. Don't blow it.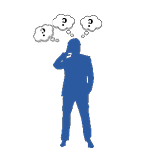 ​Here are 13 questions to ask yourself before beginning any discussions with a buyer:
1. Preparation - Are you prepared for partnering discussions? The very first question, poorly answered, may end your chances.
2. Research - Do you know what they need? Why are you superior to competitive options?
3. Trends - How do you map to the disruptive trends that drive tech M&A today? Can you properly position your company as an opportunity? Your Executive Summary has to persuade within two sentences - it can't start out as a history lesson or spec sheet.
4. Buyer contact - Do you know who to contact within the firm? At what level? Hint: it's not through the current folks you might be dealing with.
5. Buyer process - Do you understand the Buyer's submission and decision making process? What are the timelines involved?
6. Other buyers - Do you know the little known buyers paying top dollar today? Leave them out at your own peril.
7. Due Diligence - Are you truly ready for Due Diligence?? Or will you step on one of the many due diligence land mines that will blow up your deal, or at a minimum kill your value?
8. Process - Is there a process in place to handle all the dialogues with potential partners, properly timed discussions to create an auction process? The process is what drives value and deal success.
9. Financials - Are past financials clean, GAAP compliant documents? Do you have solid 3-year defendable projections?
10. Professionals - Do you have knowledgeable professionals in place - ones who won't kill your transaction because of ignorance or ego?
11. Valuation - Do you know how to gain the high ground in valuation discussions? How about which methods and comps to use?
12. Negotiations - Are you ready to have mega-million dollar negotiations with your future boss on topics of deal structure, personal liability, and employment/non-compete agreements?
13. Work load - Are you able to, at times, dedicate another 60 -80 hours a week to the most important transaction of your life?
The people you'll be dealing with are experienced - make sure you're prepared to go toe-to-toe with them.