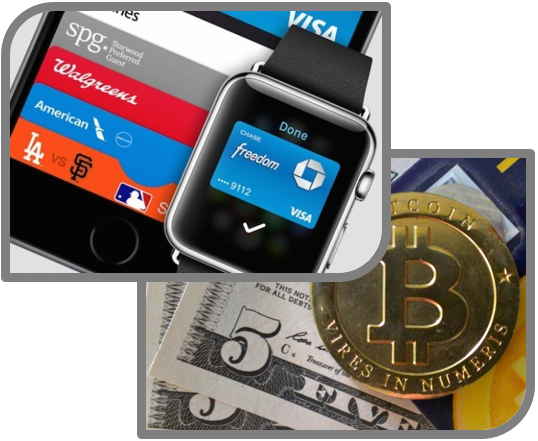 Like the online exchanges we previously covered, digital currency is another tech trend that is making it easier for consumers to complete transactions online.
There is massive opportunity for banks, card issuers, and payments processors to deliver mobile payments to more global markets and a wider distribution of customers through acquiring payments technology vendors.
Banks are under threat by new entrants transforming the customer experience, and therefore commanding a higher market share of the total profits. Additionally, cross-border payments inefficiencies remain, creating opportunities for new technology solutions. Already you can see current digital currency players bolstering their own offerings in an attempt to beat the coming surge, such as Bitcoin infrastructure architect Blockstream's recent acquisition of GreenAddress – a digital wallet provider.
The most wrenching period for the big banks is almost certainly yet to come. A recent Citi report states that FinTechs have nabbed $9 billion in business so far, a small percentage of what banks bring in each year. But in just four years, the Citi analysts predict, FinTech revenues will leap more than 10 times, exceeding $100 billion. By 2023 FinTech will account for 17% of consumer-banking services in North America, or $203 billion. The major disruptive trends in digital payments continues to expand and grow rapidly. 
The M&A market is very strong, and getting stronger! Now is the time to begin calibrating your company to the market dynamics and get onto the landscape of disruptor, rather than be disrupted.