Due to a record number of cash offers we received in the first quarter of 2017, I thought it a good idea to survey our clients. I asked them, "Were there any surprises in the process?" Their responses confirmed a trend that we at Corum have seen recently: they were surprised that the most aggressive bidders were often portfolio companies of private equity firms -- not the strategic buyers.
These included sellers in not only North America, Europe and Asia, but Latin America and Australia. So this is clearly a global phenomenon.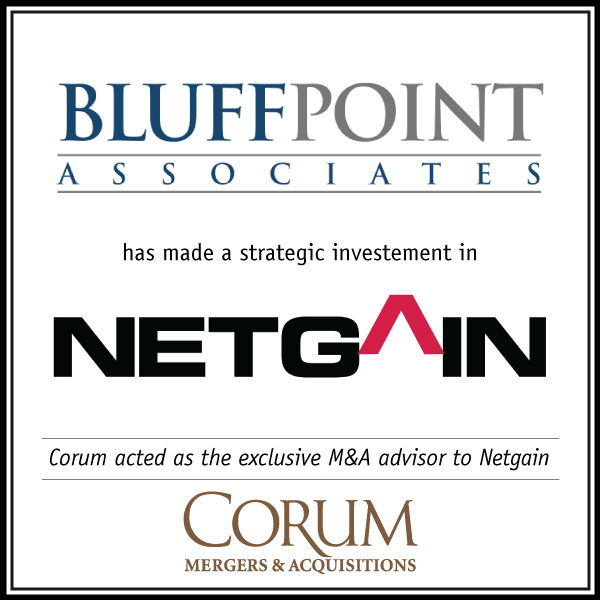 ​Corum Group has done billions of dollars of transactions with private equity firms—deals like those that Rob just closed with Netgain and Jon managed with Assistance Software. So the fact that PEs are buying is not new. What's different now is the role played by those private equity firm – who are now doing the work in the acquisition process and elevating their volume of transactions.
These financial buyers are behaving like strategics, with active involvement in even the smallest transactions. Contrary to their traditional M&A behavior, PEs are raising their cash offers to compete on the same level as strategic buyers. PE firms globally are sitting on almost $3 trillion in cash and they're deploying these funds to buy portfolio companies -- for example, the deal we just finished with Netgain in the Midwest, bought by Bluff Point Associates.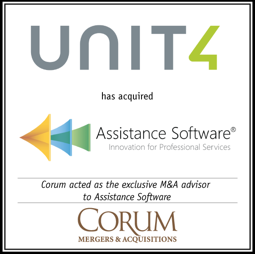 ​Then, they dip into "tuck in" or "bolt on" deals for these platform portfolio companies - such as Assistance Software in Europe where the funding was sourced from Advent International.
Private equity firms are buying for many reasons - including technology, domain expertise, geographic coverage, user base, and distribution.
This trend is happening in every market and every region, including big name players such as TA associates, Marlin Equity, Bregal Sagemont, and BC partners. We should know -- after 31 years we've worked with all of them.