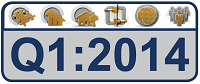 Last week's April Quarterly Webinar provides a detailed update on Q1:2014 M&A market activity from across the globe.  The past three months have displayed several healthy signs of continuing market uplift: the number of mega deals nearly doubled year over year and there were more PE buyouts, not to mention there were more transactions overall.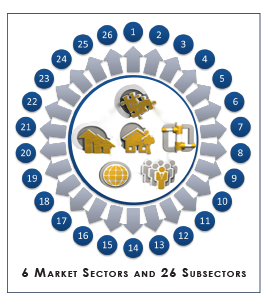 This year's early buying spree was led mostly by last year's top buyers.  Not surprisingly, Yahoo!, Google, and Facebook make up the top three.  Yahoo! made nine deals in Q1, including Yahoo! Japan's acquisition of mobile internet service provider eAccess from Softbank for $3.2 billion, the same price Google paid for Nest Labs. Facebook has four deals to date, most notably its purchase of WhatsApp and recent buyout of technology producer Oculus VR.
With all of this M&A action, PE giants compete to keep up with mega valuations.  Advent, Bain, and ATP bought Danish transaction processing and card payment services company Nets Holding for $2.8 billion, and KKR spent $2.4 billion for Sedgwick Claims, a provider of insurance claims processing software.
The aggregate valuations index for publically traded companies on the Six Markets tracked by Corum reports 2.3x sales and about 13x EBITDA multiples, up from 1.9x and 10.8x (respectively) a year ago.  We predict valuations will continue to climb as we move into Q2.