Recently the CVS drugstore chain filed a lawsuit against a former executive for breaching a non-compete covenant, after the employee notified CVS that he was going to work for Amazon in their PillPack business. The Federal Judge in the case ruled in favor of CVS and granted a preliminary injunction prohibiting the former CVS employee from working for Amazon.
There are a couple interesting lessons for tech M&A in this case. First, there's the impact of M&A on a market when an outsider enters . Second, there are clear implications regarding the role and importance of your employment agreements to secure your IP. The employee at center of the lawsuit is John Lavin, a former Senior Vice President at CVS responsible for leading CVS Caremark's Retail Network.
The genesis of this case was an acquisition made by Amazon in 2018. Amazon's purchase of PillPack in June of 2018 was expected to have significant implications in the pharmacy and drug distribution market as they looked to move further into healthcare. It was only a matter of time that an industry outsider was going to step into this market to disrupt it. And sure enough, the newcomer was Amazon. That acquisition is also notable due to the price that Amazon paid for PillPack, an estimated one billion dollars.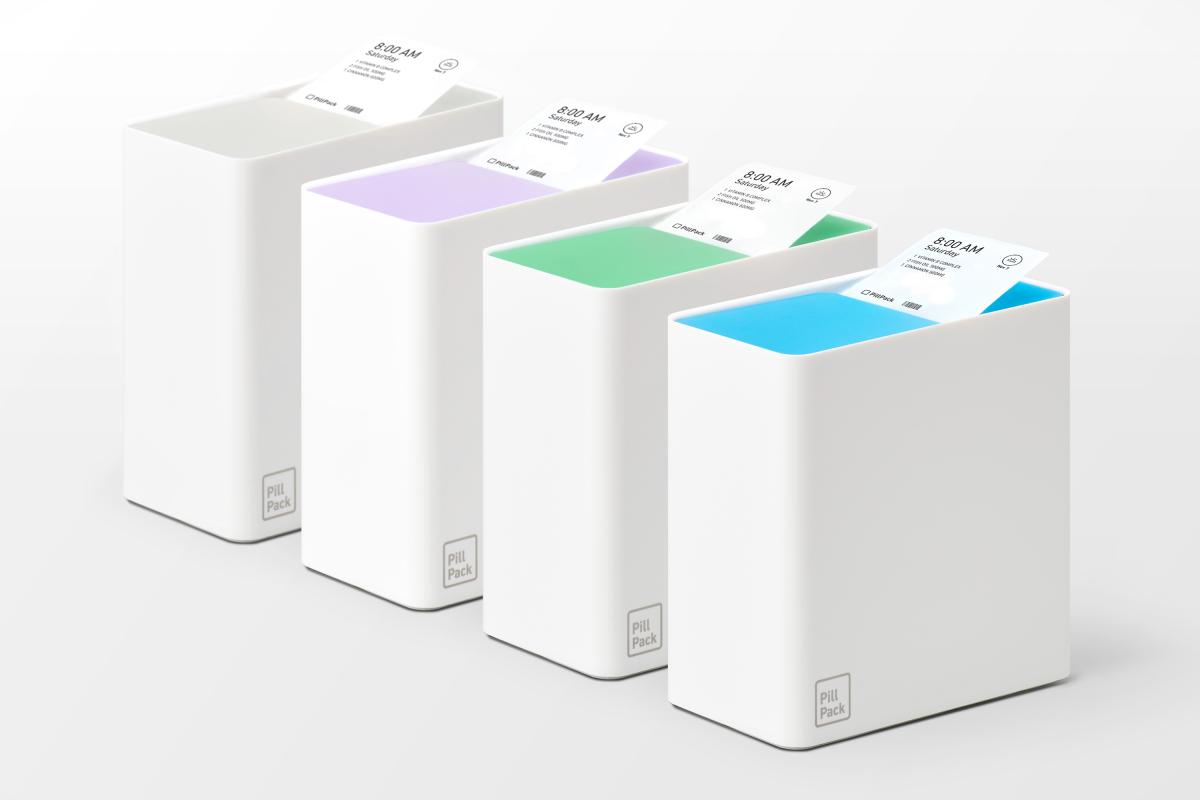 The industry incumbents (Walgreens, CVS, Express Scripts, McKesson, Cardinal, Amerisource Bergen and others) are watching this move carefully and know that they have to react to it—the fight for the home countertop entered a new chapter. It is no secret that the fulfillment side of the pharmaceutical market is fraught with inefficiencies based on the current PBM model, which some argue in today's world is redundant and unnecessary. Markets move quickly and large companies can get caught flat-footed. Look at what Amazon has done to retail overall. Meanwhile Amazon needs to grow to stay relevant (and dominant), so it made sense for them to make an M&A move deeper into the healthcare space (something we had predicted earlier that year).
The lawsuit, filed by CVS in Rhode Island Federal court, is instructive. Let's first look at CVS' claims, John Lavin's position and where the court landed.
CVS swiftly filed a complaint after John Lavin notified his boss that he intended to resign and work for Amazon's PillPack division. CVS' complaint alleged that Lavin violated his Restrictive Covenant Agreement signed on May 24, 2017 because he would be negotiating with PBMs and retailers and this is what he was currently doing at CVS. Furthermore, he had access to contract and pricing information.
John Lavin argued that his job at PillPack had vastly different responsibilities and priorities and that the competitive nature was narrow, only competing with CVS retail pharmacies in discrete areas.
The Court agreed with CVS that Lavin's new role violated the Restrictive Covenant Agreement and PillPack was a competitor. The services he had been providing to CVS were substantially equivalent to the services he'd be providing to Amazon. The court order clearly laid out the Court's position on why Lavin had violated the agreement.
The Court's conclusion is below:
"The Court does not grant a preliminary injunction to enforce a non-compete clause lightly. It is aware of the narrow and restricted application Courts should give to the agreements under Rhode Island law. However here, months after entering an independent stand-alone Agreement (limited to only 18 months post-employment) for which he was well-compensated, Mr. Lavin, a high senior official at CVS with access to very Confidential Information, went to work for a Competitor. That is wrong, and CVS is entitled to have the Agreement enforced.
The Court GRANTS CVS's Motion for a Preliminary Injunction. ECF No. 27."
As expected, Lavin has filed an Appeal in the United States Court of Appeals for the First Circuit three days after the Order for Preliminary Injunction was granted in the US District Court. Will this find its way to the SCOTUS? Stay tuned.
Also stay tuned for my next post, where we'll unpack some of the lessons that tech company CEOs can take from this experience.