The participation of celebrities in the tech space is nothing new, with Ashton Kutcher and his A-Grade Investments an early but strong example.
Over the last couple of weeks, Jay-Z joined the group when he acquired Aspiro, the maker of Wimp and Tidal for $56m. ​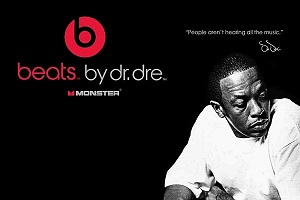 Positioned as a higher quality streaming service, Tidal will compete directly with Spotify and Beats within this ever growing space. In just the last couple of days, Spotify raised another $400m at a $8.4b valuation. Beats itself is a legendary story from Dr. Dre's playlist as it was sold to Apple for $3B.
Ambitious celebrities are getting into the digital startup game. Typo Keyboard, a physical keyboard attachment for iPhones, co-founded by radio and television host Ryan Seacrest, is battling Blackberry for those used to physical keys.
Zooey Deschanel's HelloGiggles, an online community focused on positive content, has grown 640% year-over-year now with 36 million views.

​
Comedian and actor Will Ferrell owns the "Funny or Die" website that plays videos using its own proprietary video player is luring audiences from YouTube. "Funny or Die" has attracted capital from Time Warner and Sequoia Capital and is rumored to be seeking a potential partner.
I will refrain from mentioning anything more specific about Justin Bieber, but he has a team that leads early stage investments.
Entrepreneurs within the media and entertainment space now have access to a new source of funding plus the potential exposure to millions of fans.