Logistics is a huge part of the world economy - $1.6T seen annually in the US and more than $8T globally, with the latter figure expected to top $15T by 2023. This industry is responsible for getting goods and services from those that produce them (suppliers and manufacturers) to those that sell them (retailers and businesses) to those that consume them (consumers and businesses). We're talking about a lot of stuff – more than 60 billion tons of cargo moved last year alone.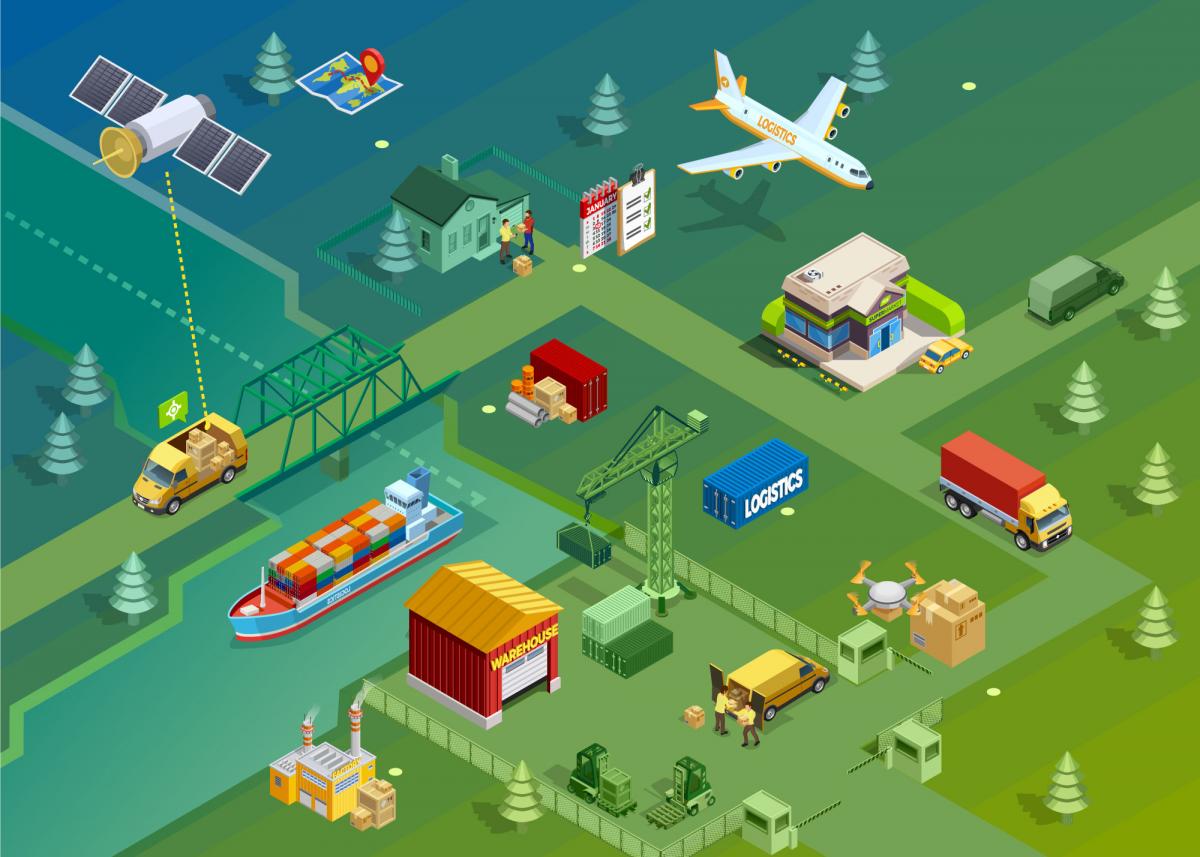 At the same time, customers (both consumers and businesses) are becoming much more demanding. Businesses no longer want to hold large inventories and consumers want their e-commerce shipments yesterday if possible. All of this means that logistics providers everywhere are being asked to do their jobs better, faster and cheaper than ever.
The only way this can happen is through the massive application of new technology – aka Smart Logistics. This new technology includes data-driven software platforms that automate the management of shipping (i.e. Transportation Management Systems or TMS) and storage (i.e Warehouse Management Systems or WMS). Key adjacent platforms include fleet management along with supply chain management (SCM). Key data inputs to these systems come increasingly from connected sensors and vehicles that use IoT or GPS-enabled telematics platforms to track the exact whereabouts of goods (or drivers and field service workers of all kinds). Of course, given the massive volume of data that logistics represents, there's plenty of need for big data analytics, which these days increasingly means machine learning and even artificial intelligence.
We have seen a host of recent deals in this space, including:
Walmart's acquisition of Parcel
Target's acquisition of Grand Junction and Shipt
Trimble Navigation's acquisition of 10-4 Systems
Alibaba's acquisition of Cainiao Smart Logistics Network for $807M. Descartes was also part of the trend when they purchased Macropoint for over 8x Revenue, $107M
Pitney Bowe's acquisitions of Enroute Systems and Newgistics
Emerson Electric's acquisition of Locus Traxx
Verizon Fleetmatics' acquisition of TrackEasy
PE giant Accel-KKR's acquisition of IntegriChain
PE giant Vista Equity's acquisition (via portfolio company Aptean) of irms|360 Enterprise Solutions
The key points to note here are the range of buyers making acquisitions in this space. Mobile operators, retail giants, Internet giants, GPS companies, non-tech buyers from the industrial world and, of course, the private equity funds are all vying for their share of the Smart Logistics pie.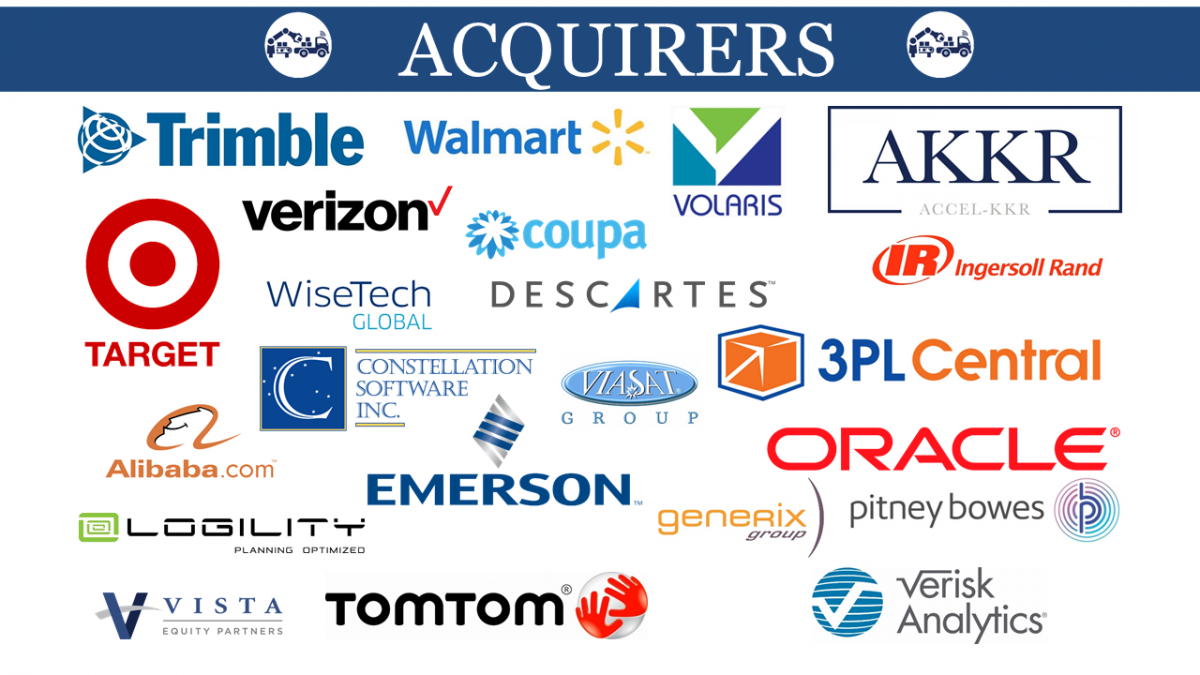 This is a massive shift in the way our economy delivers goods to market. Even without deals, companies like Amazon are providing marketplace sellers with a way to store and ship goods that gives these sellers, and their customers, the ability to more easily track and manage their inventory.
The amount of deals and the attitude of the market towards logistics right now easily makes Smart Logistics one of our Top 10 Disruptive Tech Trends for 2018, which you can hear more about in our first webcast of the year, Forecast 2018.
Ed Gardner, during our luminary panel in the webcast, said:
"In order to improve order fulfillment in today's world of ecommerce and increasingly demanding consumer expectation, companies absolutely have to have access to the right data at the right times. Companies that can collect data from third parties and or from new or challenging data sources can provide real value to customers and in turn to potential acquirers."
If your company touches one or more of the areas mentioned above, you need to be thinking about this unprecedented M&A window.