The Internet of Things is more than just smart lightbulbs, learning thermostats and other connected home gadgets. Cisco's forecast of 50 billion Internet-connected devices by 2020 gets closer to reality every day. However, what often gets overlooked is IoT's impact on the enterprise. Connected devices drive the speed, efficiency and agility of the process, thus transforming human data collection (and paper pushing) into real-time data flows that can drive machine learning. Getting all that data out of the field (literally in the case of agtech IoT) is invariably the first step of this type of enterprise or industrial IoT.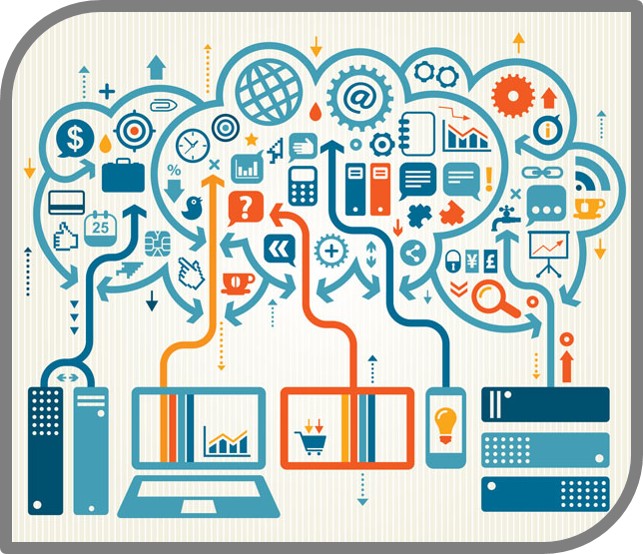 Once that happens, those ever-smarter machine learning algorithms can generate adaptive responses and start controlling the machines (rather than just measuring data). Think of the difference between turn-by-turn navigation and a self-driving car. This same process is playing out across a host of verticals including logistics (another trend on our Top 10 Disruptive Tech Trends), transportation, facilities management, manufacturing, energy & utilities, agriculture, retail and healthcare. It's becoming difficult to think of a major industry that's not being transformed by IoT.
All of this disruption and digital transformation creates tremendous demand for vertically-oriented IoT solutions. Telematics, agtech and healthcare have all been moving fast in this direction as well as our new favorite, logistics. These vertical solutions drive demand for best-of-breed horizontal components including identity & security, the aforementioned cloud machine learning & analytics capabilities, as well as cloud & data center technologies to process all that data. Last but not least, many large enterprises need outside help for this level of transformation which drives demand for a new generation of IoT integrators, consultants, outsourcers and managed service providers capable of solving these problems and making sure it all runs smoothly 24/7 after implementation.
In short, we are still in the early days of IoT consolidation which means that there are plenty of M&A deals by financial and strategic buyers alike. Some recent deals include:
nuTonomy selling to Delphia Automotive to further the latter's autonomous vehicle initiatives
Multiple deals in the agtech space:
DuPont's acquisition of Granular
John Deere's acquisition of Blue River Technology
Monsanto's acquisition (via prior acquisition the Climate Corporation) of 640 Labs
Livongo's acquisition of Diabeto in the connected health space
Comcast's acquisition of iControl in the home security space
GE's acquisition of IQP to boost its Predix industrial IoT platform
Accel KKR's investment in identity platform ForgeRock
Schneider Electric's acquisition of industrial IoT control platform developer nxtControl
Honeywell's acquisition of industrial cyber security provider Nextnine
As we see elsewhere in the tech M&A ecosystem, the range of buyers is extraordinary. Mobile operators, industrial giants, Internet giants, non-tech buyers and private equity funds are all potential candidates for the right IoT opportunity. For entrepreneurs and business owners in this space, the M&A window remains open and well worth exploring with the right advisor.